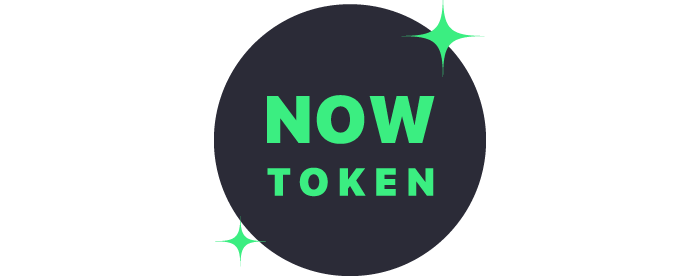 What is changeNow?
changeNow Cryptocurrency exchange platform allows you to swap Cryptocurrencies anonymously. The direct exchange within users is transmitted to ChangeNow. ChangeNow purchase Cryptocurrencies on your behalf. Thus, an unlimited amount of Cryptocurrencies is exchanged anonymously. Only a user needs to do is to pay a fee. The pay is only a fee of 0.5%. Paying ChangeNow is the initial step to trade dozens of Cryptocurrencies. This brand new way of exchanging Cryptocurrencies online quickly and very easily have two major benefits.
✍️ No registration and no minimum amounts to be worried about
✍️ With 5 easy steps, money is in your wallet
ChangeNow ensures the best rates possible.
There is a fixed rate exchange and there will be 200 tokens. Thus, users are given the advantage of choosing. Because of quick transfer, the users do not have to face the problem of change of rate as with the press of "Go" button the tokens or Cryptocurrency would be in their wallet
A transparent and decentralized platform is secured with the blockchain technology
There will be a new addition to the Roadmap to provide extra benefits to the customer. The mobile version will prove added value to the customers
Information theft and other frauds and scam are threatening to users. However, with ChangeNow there is no requirement for personal data or registration. Thus, the chances are less for a fraud or scam.
The team's newest feature to add is the quick purchase of Cryptocurrencies using visa or MasterCard
✍️ First, select a currency you want to exchange in you to send section. If you want Bitcoin you can add Bitcoin
✍️ Then select a currency you want to receive in you to get a section
✍️ Then click on the exchange button and you will be forwarded to the next step. Enter the recipient's address and click on next
✍️ You will see the review of your transaction including the exchange rate, the recipient's address, and the estimated arrival time
✍️ Click on confirm and wait for points to arrive
✍️ Type your email address if you want to get notified once the coins arrive in your wallet
✍️ After sending the funds you see the status of your transaction

The change now token is Nowtoken. It is the internal currency of ChangeNow. To list new coins and tokens on ChangeNow service ChangeNow token is essential. As the ChangeNow spreads with its growth the demand for ChangeNow token will also rise. ChangeNow intends to move Now taken to the EOS main net as soon as its ready. The first private sale of Nowtoken will be on August 2018. There are only two ways to get Now tokens. The interested parties should participate in ChangeNow Airdrop and Bounty campaigns. Now taken distribution is on every Monday since May 28. Now taken is 0.2 USD.
Why trust ChangeNow?
ChangeNow is fully equipped with highly experienced blockchain developers. The security is crystal clear as there is no requirement for personal information. Thus, identification and financial theft are avoided. With reliable trading platforms, they provide the best rates.
Type: ERC20
Token Ticker: NOW
Full name: ChangeNOW Token
Decimals: 8
Total supply: 200 000 000 NOW
Wallets
Wallets are used to store Cryptocurrencies. There are different wallets designed to serve different purposes. There are official wallets. For each currency, there is a separate wallet. Each wallet has an address of a unique combination of numbers and letters from 26 to 35 characters. When a user creates a wallet the particular person automatically get an address and a private key. The wallet has a recipient address. After buying a coin it should be sent to a specific wallet. Each coin has its own one. Thus, recipient address helps in transferring coin to a wallet after the exchange.
Decentralized Exchange
Centralized exchanges have a lot of potential drawback and risks. Meanwhile the decentralized exchanges (DEX) promise users to trade their tokens completely trustlessly and without having to move their funds to a centralised exchange. When a centralized exchange is compromised, millions of dollars and thousands of users are impacted all at once. In a decentralized system, any attack or failure impacts only a single user and their funds. Users are in control of their own security, which can be much better than any centralized entity. With the development of new technologies, we plan to build fully decentralized exchange system. Within new framework, decentralized trades will occur directly between users (peer to peer) through an automated process. NOW Token will be used as one of the main assets on this new platform.
Conclusion
This simple and fast exchanger is integrated into more than 10 Cryptocurrency trading platforms. Its success is already marked with the launch of Bitcoin gold on November 12th, 2017. The first introduction of BTG exchange to the Crypto market suggests the safe, simple service provide by ChangeNow. Its honest service is also confirmed by the transparency of fees. Thus, ChangeNow makes the first step to Crypto revolution.

Find more details from following links